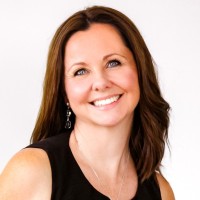 Lisa Joye
PhD in Psychology (in progress)
B. Psych. Sc. (Hons. 1A)
Grad. Cert. in Family Studies
Grad. Dip in Family Dispute Resolution (Law)
Cert. in Family Group Conferencing
Justice of the Peace
Lisa is passionate about helping people resolving conflict so they can live happy, healthy and peaceful lives. Whether your dispute is in the workplace, with a neighbour, friend, family member, or as a consumer, contractor or supplier, Lisa can help you resolve it.
As a registered Family Dispute Resolution Practitioner with the Attorney General's Department, Lisa helps separated parents avoid the stress and cost of going to Court by putting together Parenting Plans and Agreements for them, which can then be made into Court Orders by Consent.
Lisa is also the Founder of Hope Family Cottage in Wyong which provides supervised children's contact services, and also works as a casual academic at the University of Newcastle where she teaches Psychology to undergraduate and postgraduate students. Lisa's varied work experience includes working in Child Protection at DCJ, in Homeless Youth Shelters, Women's & Children's Shelters and a variety of other Domestic Violence Services.