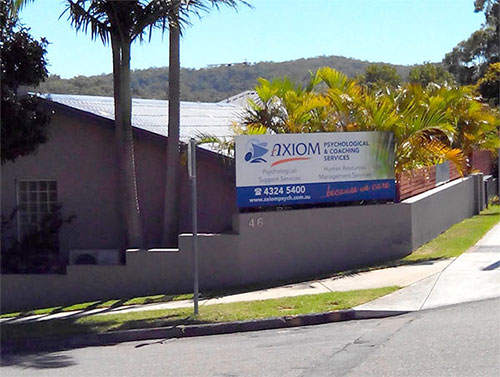 Established in 2008 Axiom Psychological and Coaching Services have grown to be one of the foremost psychological and human resource businesses on the Central Coast of NSW.
In the early years the focus of the practice was on clinical counselling services. The clinicians at Axiom are registered with Workcover, Victims Services, Veterans Affairs and Axiom also provides EAP services.
Over the years Axiom has extended its range of clinical services and now offers relationship counselling, child & adolescent assessment and counselling, as well as forensic reports for the courts in criminal and civil matters.
For more information please have a browse in this website or simply give us a call and we'll be happy to answer all of your questions.
Please also see